The Los Angeles Times and other media outlets reported anti-Trump protestersamassing around the campuses of the University of California, Santa Barbara, and UC San Diego, among others.
Photos and videos on social media captured the protesters marching and yelling "Who's got the power? We got the power," "Not my president!" and other anti-Trump chants filled with expletives.
In Oakland, the overnight protests led to a partial closure of the Bay Area Rapid Transit, or BART, the Times reported.
UCSB student newspaper the Daily Nexus reported that hundreds of students left their dorms to protest. In the video captured by the paper below, one student is seen carrying a Mexican flag.
Hundreds of students march from freshman dorms to I.V. chanting "Fuck Donald Trump" and "Not my president."
Likewise, hundreds of students at UC San Diego and UCLA demonstrated on campus early Wednesday morning. There also were reports of protests at UC Santa Cruz and UC Irvine. Officials said there were as many as 3,000 students that marched through the UCLA campus, ABC reported.
Gayley Avenue… We elected a president who has brought together a nation… I guess #Trump2016 #why #wellgetthroughthis #relax

A post shared by Paul Ishiyama (@paul.ishiyama) on 
Elsewhere in the country, protests were reported in Portland, Oregon and Washington, D.C.
In Oakland, authorities said dozens of protesters gathered downtown, while hundreds blocked a local highway.
Protesters move onto Highway 24
Twitter Ads info and privacy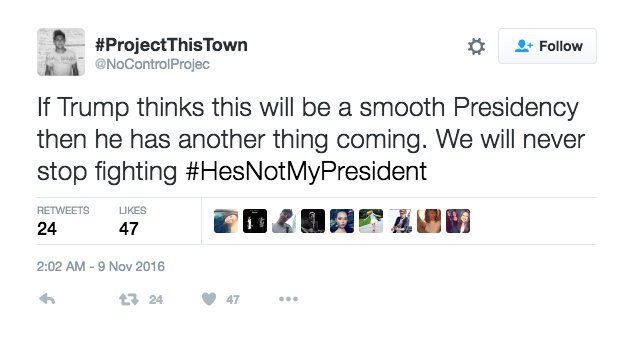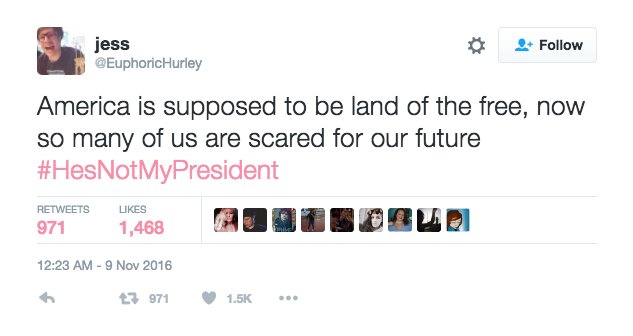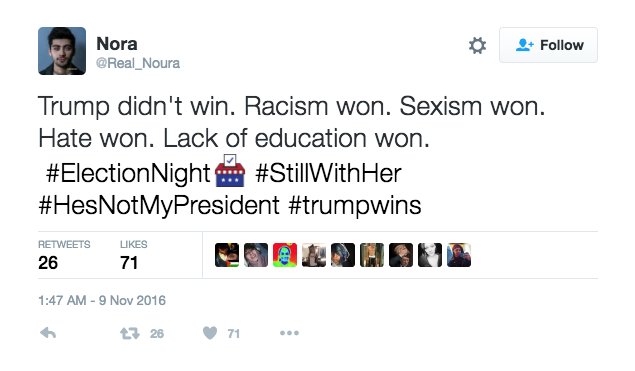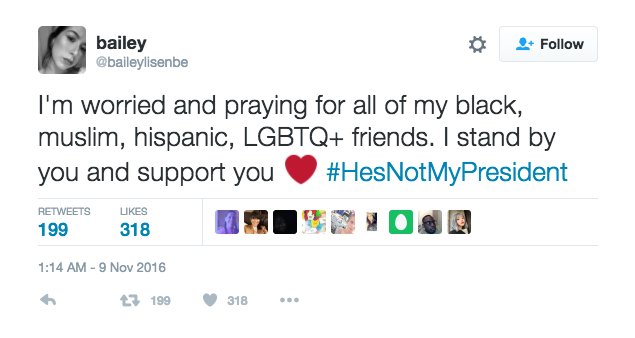 #HesNotMyPresident: Some people have taken to Twitter to explain why they won't stop protesting against Trump.
Twitter Ads info and privacy
Source:senseofmagazine